Fire Damage Restoration in Northwest Indiana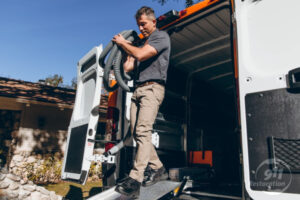 It would be best to keep a reliable provider for fire damage restoration in Northwest Indiana on speed dial. We are not saying this to alarm you but because we know how fire damage affects properties without quick intervention.
Fire damage is one of the worst things that can happen to a property. Fires spread rapidly and quickly destroy several belongings before emergency services put them out. Fire restoration is especially complex because there are several layers to it.
In addition to fire and heat, the property suffers damage from smoke, soot, and potentially hazardous gases getting released into the air. These damages remain even after the fire is put out and worsened due to the persistent burning odor hanging around all affected belongings.
The situation is stressful and painful, which is why the fire damage restoration professionals at 911 Restoration of Northwest Indiana want to do everything they can you help you out. We know the significance of time for fire restoration and are available 24/7. You can call us at 219-255-4163, and our fire damage restoration staff will reach you within 45 minutes
Our first responders will conduct a free damage assessment and give you a rough idea about the repairs you'll need. They are ready to begin the emergency fire and smoke damage restoration right away, but it is entirely up to you to decide what you want to do.
A Fresh Start through Fire Damage Restoration in Northwest Indiana
911 Restoration of Northwest Indiana is committed to helping you make a fresh start through our fire and smoke damage restoration services. Our IICRC-Certified technicians have the experience and expertise required to accurately evaluate direct and indirect damage and draft and implement detailed restorations. Our goal is for our restoration services to return your house or property to an undamaged state as much as possible.
Achieving this goal requires extensive work, which is why we have a systematic process for fire damage restoration in Northwest Indiana. Our fire restoration techs provide the following services:
Securing undamaged belongings
Smoke and odor removal
Soot Removal
Water damage restoration
Property damage inspection and restoration
Systematic Fire and Smoke Damage Restoration Near You
Timing is critical in fire restoration. This is especially true since smoke and soot can cause more damage the longer they sit. Hence, we will secure the undamaged belongings in a separate location to keep them safe.
Our workers then carry out smoke damage restoration and odor removal to remove any harmful gases contaminating the area and worsening damage. This step s followed by soot removal, which is necessary for restoring your belongings and furniture. There are always chances of irreparable damage, and we understand how painful that is. That's why our technicians use creative and innovative techniques to save as many things as possible.
Typically, efforts to put out the fire causes water damage to the property; hence, we include water damage restoration to our fire restoration services. Our technicians remove water from the property and use professional blowers to remove dampness and humidity from objects and surfaces.
They also carry mold removal kits and perform the necessary treatment to affected areas to eliminate all molding.
Fire and smoke damage restoration involves property inspect
Our staff will complete a thorough inspection. We'll perform the necessary structural restoration to return the property to its safe and neat state again.
Hence, we are your one-stop restoration solution, and you can rely on us for compassionate and expert services in case of fire damage.
Fire Restoration and Insurance
After contacting us, the first thing you will need to do is call your insurance company. Let them know about the fire damage and your restoration plans. We have extensive experience in the field and will work with you on a restoration plan that helps you get maximum costs covered through insurance.
Ideally, you won't have to pay a single cent for full fire restoration in Northwest Indiana!
Please call 911 Restoration of Northwest Indiana at 219-255-4163 immediately if you need fire and smoke damage restoration near you. Our teams are available 24/7 and will reach your location within 45 mins.