Water Damage Restoration in Northwest Indiana
Weather Alert: If you are experiencing pipe bursts from the cold weather, call us today for emergency assistance!
Disasters are sudden and can affect anyone, which is why you need a reliable partner to give you a Fresh Start! 911 Restoration of Northwest Indiana has a team of trained and certified experts who will take charge of the water damage restoration (and other restorations) and do everything they can to return your property to its undamaged and beautiful state.
911 Restoration of Northwest Indiana
911 Restoration of Northwest Indiana is a locally-owned business that cares deeply for the community. We have been working in the industry for several years, and our experience has given us in-depth insight into the dynamics of damage restoration needs in the region.
We have a diverse portfolio, and our experts are equally adept at restoring commercial and residential properties. Our systematic restoration SOPs for water, mold, fire restoration are designed to boost efficiency and effectiveness, allowing our technicians to make necessary repairs as quickly as possible. Our first visual inspections are also provided free of charge to help you gauge the extent of damage and match it to your insurance coverage.
At 911 Restoration of Northwest Indiana, we offer a Fresh Start with our comprehensive selection of property damage restoration services, including but not limited to:
Whether you're a Northwest Indiana homeowner or business owner, 911 Restoration of Northwest Indiana is your Fresh Start! We'll communicate with you throughout the entire process, help answer questions related to insurance, and restore your property to its pre-damaged condition. One of our IICRC-certified teams is dispatched within 45 minutes of your call! Contact us today, and one of our friendly representatives will assist you in finding the nearest Northwest Indiana location.
The 911 Restoration of Northwest Indiana team is committed to the community. Hence, we focus on offering a combination of technical and emotional support to all our clients because we understand how difficult the situation is. We are available 24/7, so you can call us at 219-255-4163 in case of emergency, and our teams will reach you within 45 minutes.
Water Damage Restoration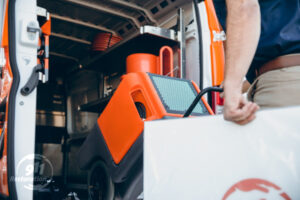 Water damage is a prevalent issue in Northwest Indiana because the region is coastal, humid, and at high risk of storms and flooding. Therefore, our team is always ready to provide emergency water restoration services to help you mitigate the damage to your property.
Our IICRC certified technicians have worked on several water restoration projects and can quickly assess the source of water damage to your property and the extent of repairs required. They deploy strategies like water extraction, dehumidification, drying, etc., for property restoration and will suggest and work on additional property restoration, if needed.
We prioritize providing advanced, excellent, and compassionate solutions, making us the best business for water damage restoration near you.
Natalie Bell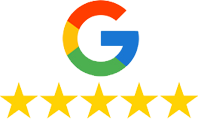 "Their prompt response was greatly appreciated. Also, everyone I spoke with was very professional."
Sanitization Services and Disinfection Solutions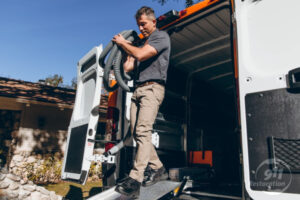 Homes and workplaces can become hotbeds for infections due to the regular exposure to pathogens and pollutants. The contamination is generally dangerous, but the risks are even higher due to the prevalence of the COVID-19 pandemic.
911 Restoration of Northwest Indiana offers extensive sanitization and disinfection services for residential and commercial buildings. Our technicians are knowledgeable and certified to provide in-depth cleaning services. We also provide all our technicians with PPE gear and suitable disinfecting agents, enabling them to work safely while cleaning your property.
Our teams also have the training and clearance for handling sanitization and cleaning services for crime scenes and similar biohazard situations. Therefore, you can rely on us to contain and eliminate all hazards, making your property safe for use.
Mold Removal
Molding is a common problem in properties with water damage or humid regions like Northwest Indiana. Call us immediately if you suspect mold growth at your property because it can become an infestation if left unattended for too long. Mold infestations are hazardous for health and can cause structural damage.
Our teams are experienced at treating mold and will ensure they remove it completely before commencing the project. Our expert technicians will also remove the water damage causing mold growth and will suggest additional restoration in case of property damage due to molding.
Sewage Backup Cleanup
Natural disasters like storms and floods cause extensive property damage, especially in the case of sewage backup. A sewage backup is hazardous for your health because it can lead to category three water contamination. That means your regular water can become infested with infection-causing germs, bacteria, pathogens, and other chemical pollutants that are dangerous for your health.
Our services for water damage restoration in Northwest Indiana cover sewage backup. Our technicians will work diligently to resolve the problem as soon as possible to ensure you get access to safe drinking water.
Fire and Smoke Damage Restoration
Fires are disastrous because they quickly sweep through properties destroying everything in their path. The 911 Restoration of Northwest Indiana team understands how difficult the fire damage restoration process is for you; therefore, we will do everything we can to save the belongings that can be saved and repair your property.
Our fire damage restoration includes several steps, including:
Damage Assessment and Removal of Undamaged Items
Smoke and Odor Removal
Soot Removal and Item Restoration
Water Damage Restoration
Mold Removal
Property Damage Restoration
Our technicians perform each step in succession to maximize restoration efficiency and effectiveness. They have extensive experience and will ensure they take charge of the project, so you can relax and return to your undamaged property.
Fire damage restoration is time-critical, so please call us at 219-255-4163 immediately in case of emergencies.
Disaster Restoration
Natural disasters, like storms, floods, etc., are common in Northwest Indiana, but that does not make them less stressful. The disasters cause extensive damage to walls, roofs, basements and can become especially difficult to manage during winters.
We are a locally-owned business, which means our team knows about the challenges you face. Therefore, we offer detailed disaster restoration services that include water, mold, fire restoration and covers property restoration in case of structural damage.
Call us at 219-255-4163 immediately, and our team will reach you within 45 minutes.
Commercial Restoration
As a commercial business, we understand how critical it is to maintain your commercial property. 911 Restoration of Northwest Indiana has a diverse portfolio for commercial restoration that includes office buildings, industrial buildings, warehouses, gyms, hospitals, etc.
We know that emergencies can happen at any moment; that's why we are always available to handle sudden cases of fire and water damage or disinfection. Our IICRC-certified technicians are thoroughly trained in CDC guidelines and keep up with the latest updates. Hence, you can rest assured that they will provide comprehensive damage restoration services for your commercial property.
Our goal is to help you safely resume activities as soon as possible, and our teams will do everything they can to make it possible. Call us at 219-255-4163 immediately for a free inspection of your residential or commercial property.