Water Damage Restoration in Northwest Indiana
911 Restoration of Northwest Indiana
Natalie Bell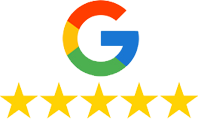 "Their prompt response was greatly appreciated. Also, everyone I spoke with was very professional."
There's nothing more devastating than witnessing the destruction of your cherished property, whether it's caused by fire, water, mold, flood damage, or a natural disaster. If you require any form of damage restoration, 911 Restoration of Northwest Indiana is here to offer 24/7/365 emergency services and complete property restoration in the Northwest Indiana region. Reach out to our certified technicians anytime, day or night, any day of the year, and our expert team will arrive at your location in 45 minutes or less, guaranteed. You can reach us at (219) 255-4163, and we're ready to provide you with a complimentary visual inspection.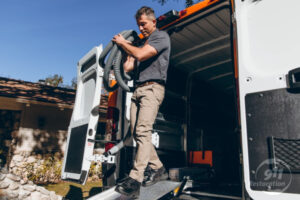 Whether you need water damage restoration, fire damage restoration, sewage backup and removal, mold remediation, or any other type of disaster restoration, the professionals at 911 Restoration of Northwest Indiana are extensively trained, and each technician is certified in all aspects of residential and commercial property restoration. Whatever plagues your property, this team will eradicate the issue, eliminate its root cause, and handle all structural and surface repairs to leave you with a Fresh Start.
Full-Service Restoration Company in Northwest Indiana
At 911 Restoration of Northwest Indiana, we offer a Fresh Start with our comprehensive range of property damage restoration services, including but not limited to:
Whether you're a homeowner or business owner in Northwest Indiana, 911 Restoration of Northwest Indiana is your Fresh Start! We will maintain clear communication with you throughout the entire process, assist with insurance-related inquiries, and restore your property to its pre-damaged condition. One of our IICRC-certified teams will be dispatched within 45 minutes of your call. Contact us today, and one of our friendly representatives will assist you in finding the nearest location.
We collaborate with all types of insurance providers and offer a complimentary insurance consultation, so you know precisely which services your provider will cover before the cleanup begins. A team member will be delighted to assist you with inventory and loss itemization, file a claim on your behalf, and bill your provider directly.
Water Damage in Northwest Indiana: Understanding the Causes
Water damage is a prevalent issue faced by homeowners in Northwest Indiana. It can result from various factors, including natural disasters, plumbing issues, and roof leaks. If left unaddressed, water damage can lead to significant health risks and costly repairs. In this article, we will delve into the causes, prevention, and restoration services for water damage in Northwest Indiana.
What are the causes of water damage?
Water damage can occur due to various reasons, including:
Natural disasters such as floods, hurricanes, and storms

Burst or leaking pipes

Roof leaks

Malfunctioning appliances like dishwashers and washing machines

Clogged gutters

Poor drainage
Regular property inspections can help identify potential sources of water damage. It's crucial to routinely inspect the roof, gutters, and plumbing systems. 911 Restoration of Northwest Indiana is available 24/7, seven days a week, to provide immediate water damage restoration and repair services.
Communication is Our Top Priority Throughout the Process
911 Restoration of Northwest Indiana is known for its exceptional communication skills, a vital aspect of effective water damage restoration. The company recognizes the significance of communication in ensuring a seamless and stress-free experience for clients. The team is trained to keep clients informed at every stage of the restoration process, from the initial emergency call to the final stages of repair and restoration. They understand that transparent communication is essential to establish trust with clients and achieve the best possible outcome for their water damage situation.
The company's team of IICRC-certified technicians is available round the clock to address any questions and address concerns that clients may have. They provide regular updates and reassurance to ensure that clients feel fully informed and comfortable with the restoration process. Clear and consistent communication helps clients have confidence that 911 Restoration of Northwest Indiana is fully dedicated to their satisfaction.
In summary, 911 Restoration of Northwest Indiana's emphasis on communication sets it apart from other companies in the industry. Its commitment to keeping clients informed and engaged in the restoration process builds trust and ensures that clients are content with the final result. Check out our stellar reviews!
Local Restoration Services in Northwest Indiana
911 Restoration of Northwest Indiana is a reliable company that understands the urgency of water emergencies. Equipped with the necessary tools and skilled professionals, they can respond swiftly to your water emergency and provide immediate assistance. The company acknowledges that water loss can be a distressing experience for homeowners, which is why they are devoted to offering efficient and effective solutions.
If you require assistance with water damage restoration, don't hesitate to reach out to 911 Restoration of Northwest Indiana. Our team is dedicated to providing prompt and professional services to alleviate the stress and anxiety of a water emergency. We understand that time is of the essence in these situations, which is why we are ready to respond promptly and offer the support you need.
Proudly serving: Cedar Lake, Chesterton, Crown Point, Demotte, Dyer, East Chicago, Fair Oaks, Gary, Griffith, Hammond, Hebron, Highland, Hobart, Kouts, Lake Station, Lake Village, Lowell, Merrillville, Munster, Portage, Saint John, Schererville, Valparaiso, Westville, Wheatfield, Whiting.